All Multicat Commercial Vessels for sale in Australia
Launched in 2009 and available for immediate delivery and inspection. In current BV TUG Unrestricted navigation. Powered with 3 main engines and Hydraulic Bow Thruster. Gross Tonnage 290T PROPULSION (3 X FIXED PITCH PROPELLERS) Gearboxes 3 x Reintjes WAF 364 5:1 Bowthruster Hydraulically driven, 315 bhp, 360º Water Jet Propul- sion DECK EQUIPMENT Deck Crane 1 Heila HLRM 240T/2SL, 13.7T at 14.3m Deck Crane 2 Heila HLRM 140T/3s, 10T at 12.25m Towing Winch 500m x Ø36mm, 30T pull Anchor Handling Winch 100m x Ø50mm, 80T pull Capstans 2 x 15T Tugger Winch ...
read more
Year:
2009
Length:
26m
Location:
Western Australia Australia

View Details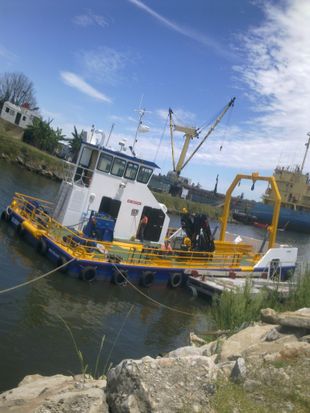 Twin Screw Work Boat with Hiab and Four Point Mooring System POA...
read more